Introducing Atlas from Playfair+
Announcements

Author Experience

Chart Types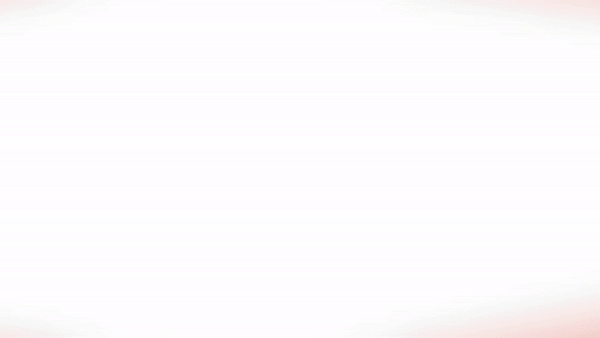 Playfair Data, the leading provider of visual data analytics solutions, today announced Atlas, a new library of chart types for visualizing data. Atlas is a benefit of Playfair+ membership, and is the perfect resource for individuals and organizations of all sizes to jump-start or elevate their use of visual analytics.
Introducing Atlas from Playfair+
"We are confident Atlas will become the go-to tool for data visualization inspiration and engineering know-how," said Ryan Sleeper, Founder of Playfair Data. "Atlas is a first-of-its-kind Tableau workbook that includes not only several variations of many chart types and recommendations on when to use them, but integrated links to Playfair+ resources and the ability to reverse engineer the data visualizations."
Atlas is a library of chart types that have been carefully curated by the Playfair Data team. It includes everything from bar and line charts to scatter plots, heatmaps, and more. With Atlas, lifetime members can easily create beautiful, informative, and interactive data visualizations from templates designed to streamline and speed up their workflow.
With Atlas, turn instructions on and off with the click of a button.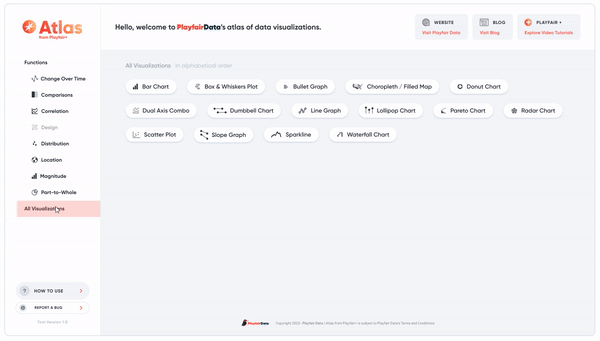 The Atlas Difference
While visual aids and posters currently exist to aid in chart-type selection, Atlas is a comprehensive resource that not only provides recommendations, but is integrated with Playfair+ tutorials to help you implement those recommendations. On top of that, Atlas allows users to fully customize the dashboards and visualizations to fit their specific needs and preferences according to their projects. This customization can include changes to the appearance of the chart, such as the colors and fonts used, as well as more functional modifications, such as changing the data layout. By offering this level of customization, the Atlas library becomes a game-changing tool for visualizing and understanding data in the most meaningful and effective way for the user.
"We are excited to offer Atlas to our Playfair+ Lifetime Members," said Sleeper. "It is a valuable addition to our platform, and we are confident that it will help our members visualize their data in new and insightful ways."
Choose your visual analytics use case to see recommendations.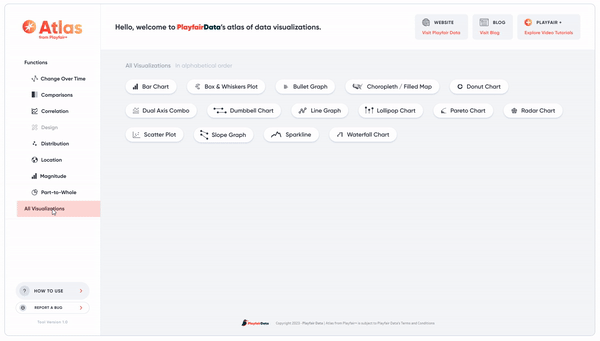 How to Use Atlas from Playfair+
Current lifetime members of Playfair+ will have Atlas delivered directly to their inboxes upon its release. If learners do not yet have a Playfair+ lifetime membership, they can upgrade their subscription or sign up for a new membership by following the link below. 
Additionally, every attendee of Playfair Data's live training events receives a lifetime membership to Playfair+ which will now include Atlas, plus more benefits to be announced in 2023. 
Want to take Atlas for a test drive before joining our visual analytics platform? See, interact, and download the preview version, which includes several chart types invented by our namesake, William Playfair.
About Playfair Data
Playfair Data is an end-to-end visual analytics consultancy specializing in analytics strategy, data engineering, data science, data visualization, and training. We believe the key to translating data is balancing advanced analytics with data visualization – which is why our name is a nod to the inventor of data visualization, William Playfair.