Playfair Data Earns Recognitions for Excellence in Visual Analytics and Business Growth
Playfair Data is excited to announce four recognitions underscoring its excellence in the field of visual analytics and its business growth. As a leader in analytics strategy, data engineering, decision science, data visualization, and training, Playfair Data continues to push new boundaries to fulfill our purpose of positively impacting the world by improving how data is translated into insight.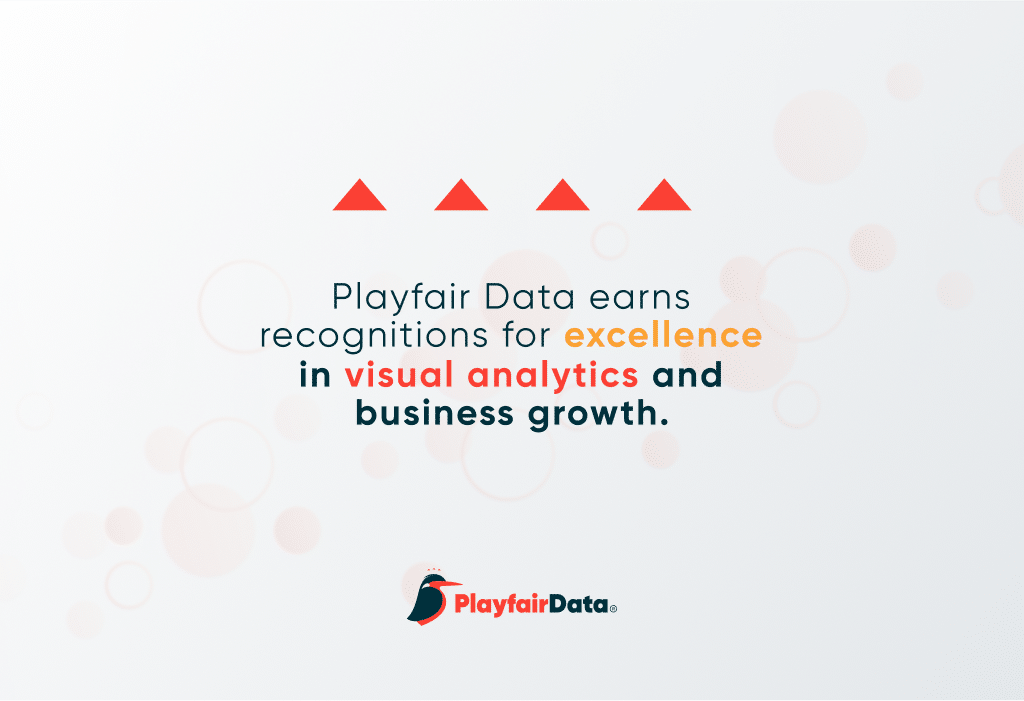 Ingram's Top 10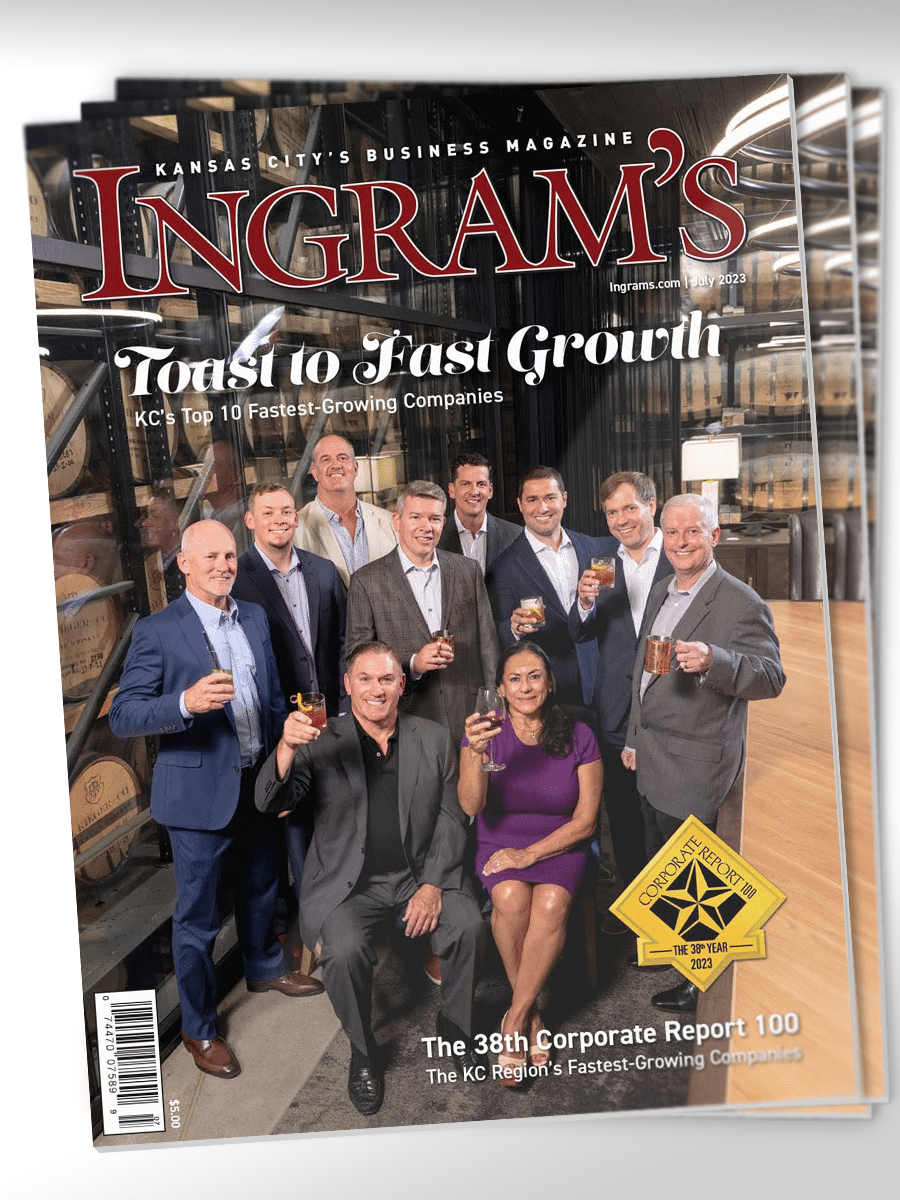 Ingram's Corporate Report 100 has ranked Playfair Data among the top 10 fastest-growing privately owned businesses in Kansas City. Playfair Data's inclusion on the cover (pictured: Director of Analytics Engineering, Ethan Lang) and feature within the magazine underscores its role in the Kansas City business community.
Inc. 5000
In a testament to its growth and influence, Playfair Data has secured a spot on The Inc. 5000 list. This year, the company is ranked at No. 1,261 in the overall ranking and an impressive No. 149 in the Business Products & Services category. This climb from No. 2,158 and No. 205 last year reflects a continued commitment to discovering and delivering innovative visual analytics solutions for its partners and the community.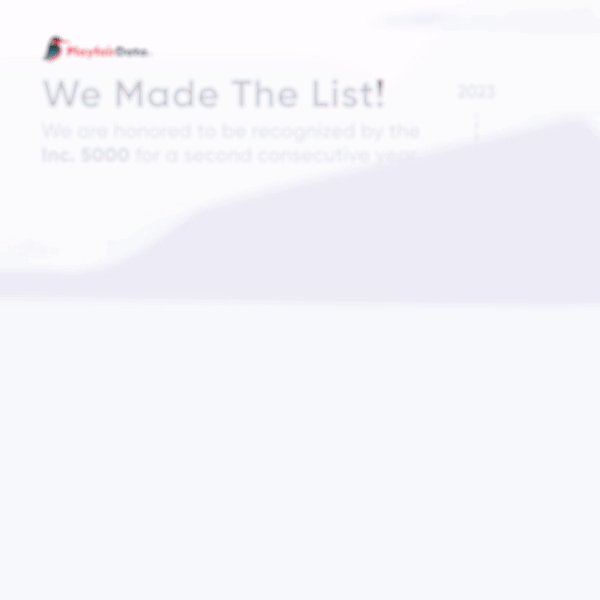 KCBJ's 50 Fastest Growing Technology Businesses
Playfair Data has secured a place on the Kansas City Business Journal's 50 Fastest Growing Technology Businesses List for the second year. This achievement underscores a trajectory of success and a role in driving innovation within the technology sector. The company's ability to consistently deliver results and drive positive impact is a testament to its talented team and visionary leadership.
Information is Beautiful Awards Nominations
Playfair Data's innovation shines with its nomination for five Information is Beautiful awards. These nominations represent groundbreaking projects such as Atlas, Mobility & Opportunity Trends in the National Football League, Google Analytics 4 Swift, Asana Project Management Swift, and Tableau Cloud Usage Swift.
Each project reflects Playfair Data's dedication to pushing the boundaries of data visualization, transforming complex information into intuitive visual narratives that drive insights and action. These represent Playfair Data's desire to positively impact the world through visual analytics and its commitment to delivering cutting-edge solutions that empower informed decisions.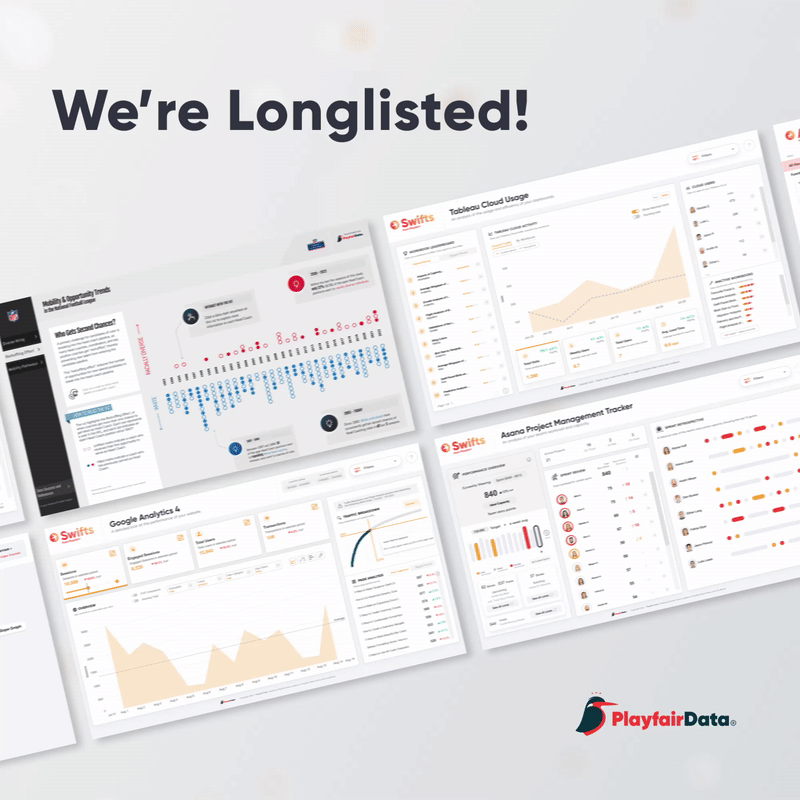 Partner with Us
Playfair Data's recognition across these four platforms showcases the company's dedication to raising the bar in the visual analytics and business intelligence landscape by setting the standard for excellence, growth, and innovation. These accolades reflect not only the company's success but also its commitment to driving value for clients through decision-ready data and contributing to the advancement of visual analytics as a whole.
If you're wondering how Playfair Data can help your organization make a difference with data, it would be our pleasure to have a conversation about how our team can support your data-related needs.
For media inquiries and more information about Playfair Data's groundbreaking achievements, please contact:
Media Relations Email: austin@playfairdata.com
Website: www.playfairdata.com
Follow us on social media:
Related Content
Playfair+ members (and potential members) – Thank you for your support of our premier visual analytics eLearning platform. Five years…
From the Heart of the Country to the Heart of Innovation On the heels of our recent recognition by the…
Founded in February 2017 by Ryan Sleeper, Playfair Data began as a consortium of Tableau Visionaries supporting the training and…